MEET OUR AMBASSADORS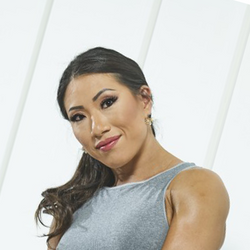 Adrienne
Adrienne is a board certified naturopathic doctor, a personal trainer, a published fitness model and nationally qualified CPA Bikini athlete. She is very passionate about helping others find happiness in life and feel good about themselves. She believes that when you feel good, you excel in life.
Ali Syed
Ali is a personal trainer, natural men's physique athlete and now therapist; with more than 10 years of experience in the fitness industry his goal now is to help as many people as he can change their lives and become the best version of themselves.
Angie Guenette
Angie Guenette is a published fitness model, and professional hairstylist with multiple certifications in the trade as well as certifications in entrepreneurship. Angie has a deep passion for fitness and health as well as beauty and has loved bringing her two passions together, hoping to make everyone feel beautiful inside and out.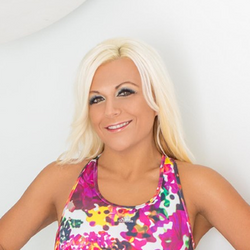 Brandy Wolowidnyk
Brandy Wolowidnyk, mom of one. My most important job. I am a safety coordinator for a large construction and oilfield company, published transformation model, bodybuilding competitor and former professional wrestler. Working away from home and on the road presents its own challenges. I have transformed my mind and body while encouraging others to improve their longevity of life by changing one little thing a day to live a healthier liifestyle.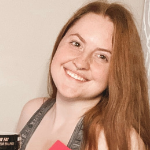 Brianne Morency
Brianne is a vegetarian and long-time fitness enthusiast; she is an ambassador with fitdeals.ca because of their amazing selection on plant-based protein & supplements. She loves being part of such an awesome community of people and helping support a business that truly loves their customers!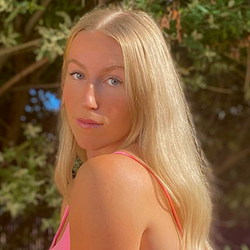 Carlie Robillard
I'm 24 years old and I live in Montreal. I study Health, Kinesiology, and Applied Physiology at Concordia University. I'm a certified personal trainer and also work as a kickboxing instructor! I love sports (especially soccer) and everything fitness!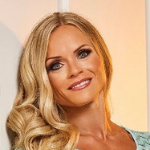 Catherine Charters
As a health care professional working as a full-time paramedic, Catherine is passionate about health and lifestyle for both her patients as well as herself. In her personal time, you can find her spending time with her son and working towards competing in her first bikini competition.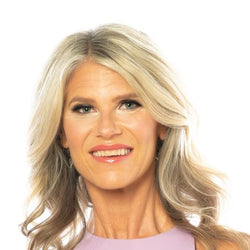 Melissa Phillips
Melissa is a healthy, happy and strong 47 years young Mom, Pilates Instructor and Nationally qualified Canadian Physique Alliance Bikini Competitor. I am currently on a break as a Fitness Instructor after teaching for 10 Years due to the destruction COVID 19 has caused to small businesses in the fitness industry. Being chosen to be an ambassador for fitdeals.ca has me very excited as I LOVE working in the Fitness Industry and promoting all the incredible benefits living the fit life has to offer.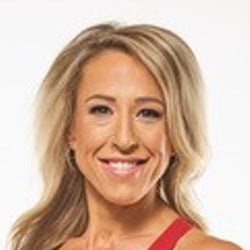 Donna Lee
With a passion for health and fitness and an inspiring journey of her own, Donna is proof that anything is possible, if you create a vision for yourself and back it up with the daily intentions, actions and behaviours to bring you closer to your goal. She is a mental health advocate and strongly believes that what you feed your body, your mind, body and soul also fuels your body.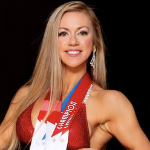 Jennifer Rose
Jennifer is a certified personal trainer, group fitness instructor and nationally qualified CPA Bikini competitor, who believes that hard work and dedication can achieve your goals. As a wife and mother of 3 boys, she strives to set an example of these qualities with everything she sets out to accomplish.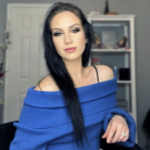 Jessica Hernandez
Jessica Hernandez is a proud 37-year-old mother of a beautiful 4 year old boy, and a CPA nationally qualified masters bikini athlete. Her passions are anything fitness and glam related; she loves encouraging and inspiring women in anyway she possibly can.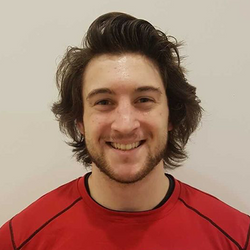 Jordan Courtney
My name is Jordan Courtney and I'm a Personal Trainer, Strength and Conditioning Coach and PowerLifter. I have been Training clients for roughly 3 years through Goodlife Fitness. Since my hire, I have continued my education and created networks/ relationships with some of the best coaches in the world. My goal is to help others in their pursuit for fitness and health.
Jovie Ann Golaś
Jovie Ann is a University of Toronto alum and Registered Dental Hygienist who discovered her love of fitness & wellness 4 years ago. Through online training, she has since then transformed her body and mind in ways she never knew possible, completely changing her lifestyle. Training is now a celebration of what her body can accomplish.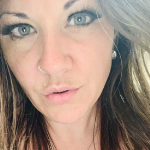 Julianna Leone
A University of Windsor Graduate (Business Bachelor of Honours), Julianna is certified in both sports' nutrition and life coaching. She is a brain injury and cancer warrior who loves helping others live a balanced life, showing them any goal is within reach, you just have to want it bad enough.
Kirk Randall
Kirk has over 15 years experience as a Personal Trainer and Nutrition Coach, helping people transform their bodies, mental health and emotional well-being. As a National Level Masters Classic Physique Competitor, Kirk believes in leading by example. Now operating his own venture, Goals Fitness, he loves pushing people beyond their own perceived limitations.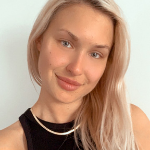 Klaudia Sarninska
Klaudia is lifelong dancer and yoga lover who believes that movement is a key component of physical and mental health. Klaudia's goal is to help others achieve their targets, help improve the quality of life and educate others on how to maintain a healthy mind, body and soul.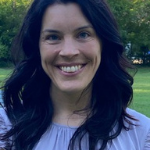 Michelle Rice
Michelle Rice is an Assistant Manager of a tactical store as well as a certified personal trainer. Her passion for fitness, inspiring and motivating others to live their best lives is something she lives by daily. In her free time, she likes to spend time outdoors, cook, read books, and cuddle with my golden doodle Harley.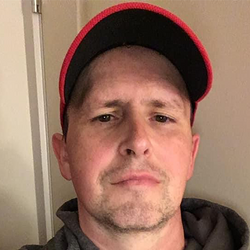 Mitchell Labiuk
I am Mitchell Labiuk. I am currently taking the ACE Certified Personal Trainer course. I have previously completed Canfitpro HWL Coach, Spartan SGX, DTS Body Transformation Specialist.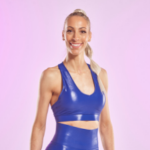 Sandra Sorgini
Sandra is a Physical Health Education and Fitness Expert as a secondary school phys ed teacher, former secondary school vice principal, personal training specialist, a CIS All-Canadian and 3x OUA All-Star, former semi- professional soccer player, a university soccer coach, a published fitness model and writer, and the Creator of HIITPLAY, her signature training program for athletic, high performing moms.
Sherry Kresky-Wilson
Sherry Kresky-Wilson is a published fitness model, badass confidence booster, a mom of 2 beautiful girls and CEO of Inspired by Fitness Studio. She has a bachelor's degree in Human Kinetics, was awarded Women of the Year in 2017 and has been featured in multiple fitness magazines including Oxygen, Strong, and Muscle Memory Mag.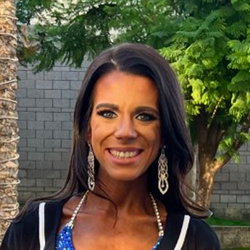 Taylor Grills
Taylor Grills is a 22 year old Bikini Competitor, Personal Trainer & Online Fitness Coach from Grand Bend, Ontario. Taylor started her fitness journey through racing motocross and has now transitioned into bodybuilding. Taylor loves Fitdeals because it allows her to get all of her favourite supplements in one place!
Teresa Demmings
I'm a proud Mom of 3 kids and a world stage competitor. I enjoy photoshoots, competitions, sports with my kids and helping others reach their fitness goals.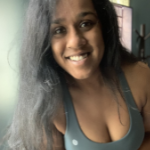 Tina Zohr
Tina Zohr lives in the Ottawa Valley, running the local location for Ontario Sleep Care as a clinical sleep administrator. She helps people get the sleep they need so they have the energy to live a healthier lifestyle. If she's not at work, you can usually find her exercising to reach her fitness goals or relaxing on the couch watching reality tv.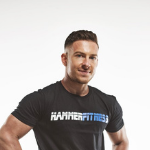 Vlad Krymov
Vlad is a certified personal trainer, body composition expert, and fitness model, with over 10 years of experience. A mechanical engineer graduate, he opted to instead turn his fitness passion into a career; having immigrated to Canada from the Ukraine at 18, he pursued a dream of success, and is currently using his skills to help more people achieve their own goals.
JOIN THE FITDEALS.ca TEAM!
We are currently looking for Fitdeals.ca Ambassadors. Click HERE to apply.